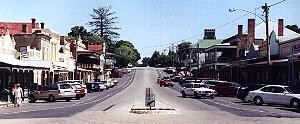 Victoria's best preserved gold town , Beechworth, lies cradled in the foothills of the Australian Alps. Declared a Notable Town, one of only two in Victoria, it has over thirty buildings listed by the National Trust.
This fascinating and beautiful area is a place of marked contrasts…… tumbling waterfalls, quiet streams, deep rocky gorges and placid valleys with cattle grazing where towns have long since vanished and where miners of bygone days toiled in search of gold.
Population approximately 3,200
267 kilometres north-east of Melbourne
One of Australia's richest gold fields
Courthouse where Ned Kelly stood trial
Close to the Rutherglen, Milawa and Beechworth wine regions.
There are 5 Major Museums in Beechworth.
BURKE MUSEUM
The Burke Museum has a reputation for being one of the finest of any country town in Victoria. The Museum houses collections relating to gold mining and life on the gold fields, Ned Kelly, the Beechworth Chinese community, natural history, town history and devebpment and aboriginal artefects. Take a stroll through the Museums "Street of Shops", 16 reduced size reproductions of shops which were in business during Beechworth's heyday. The Museum is open from 10:30am to 3.30pm daily (except Christmas Day), and from 10:00am to 4.3Opm during Victorian school holidays.Admission costs $5.00 for adults $3.00 for concession or $14.00 for a family (2 adults & school age children).
CARRIAGE MUSEUM
A collecton of twenty horse drawn vehicles recalling transport of the 19th and early 20th century. Many vehicles were associated with Beecnworth's past having been used in the town and neighbouring areas. The Carriage Museum is located in the old railway goods shed and is Open from lOam to 12 noon and from 1:OOpm-4:00pm daily (closed Saturday mornings). Admission: $1.50 for adults, or $1.00 for concession.
HISTORIC COURT HOUSE
It was here on the 6th of August 1880 that Ned Kelly's third & final trial began after he was captured in a siege at Glenrowan. The original furniture and fittings are still in the Court. Walking through the door is like stepping back into the 187Os. The Court House operates as a Museum, open from 10:00am to 4:00pm daily. Admission costs $2.00 for adults $1.00 for concession or $4.00 for a family:
MURRAY BREWERIES
The Brewery's unique cellar museum houses a large bottle collection, brewing equipment, a worldwide label collection and other memorabilia. Sample the Brewery's products including their old fashioned gourmet cordial syrups based on turn of the century recipes, you can even purchase them if you wish. Open from 10:00am to 4,OOpm daily.
POWDER MAGAZINE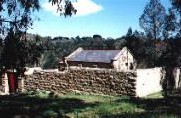 The Magazine was built in 1859-60 to store the large amounts of gunpowder used in mining deep alluvial and quartz gold deposits. It has been restored and is managed by the National Trust. The Powder magazine is one of the most important gold era relics in Australia, being the only remaining example of buildings which once stored gunpowder end gelignite used in deep alluvial and quartz mining. The Powder Magazine is located at the Gorge end of Camp Street, and is open from 10am to 12 noon and from 1.0Opm – 4:00pm daily; Admission costs $1.30 for adults or 70 cents concession.
Other Points of Interest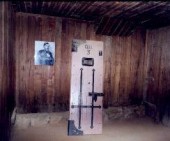 NED KELLY'S CELL
Located below the Town Hall at the rear of the Visitor lnformation Centre is the cell where Ned Kelly was believed to have been held during his I870 trial held in the court room above, having been arrested for receiving a stolen horse. Open from 9:00am to 5:00pm daily, entry by donation.
ARRON SHERRITS HUT, KELLY GANG
Just a few kilometres past Woolshed Creek Falls the dirt road foords across the creek. Crossing the creek, you will come out at an intersection, where once the Woolshed School was located. This is situated on your right hand side on the right of the intersection. Less than 1 kilometre past here on your right hand side is the location of Arron Sherrit's hut. It was here on the night before the Kelly Gang attempted to ambush the Police train at Glenrowan, thet Dan Kelly and Joe Byrne shot and killed Arron Sherrit, the Police Informer. Three policemen were inside the hut when Arron was killed.
ROCKY MOUNTAIN TUNNEL
The Rocky Mountains Extended Mining Company mined for gold in the Lake Sambell area from 1856. The tunnel was built to carry sludge from the mining site to Spring Creek. Running for 800 metres under Beechworth itself, the tunnel took 2.5 years to complete, at a cost of 13,500 pounds. The tunnel which was 6 feet high measured 2,600 feet in length. The tunnel was a rich source, as 6,500 ounces of gold were recovered from sluice boxes placed in the tunnel between 1869 and 1876.
GOLD FOSSICKING IN THE BEECHWORTH WOOLSHED FALLS AREA, REIDY CREEK
Reidy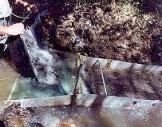 Creek was the richest Creek in the whole history of the Australian Gold Mining Days of the 1850's. The Creek was named after David Reid, who had a lease on the land which stretched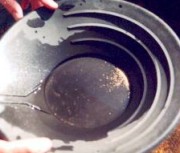 from nearly Wangaratta to Stanley. The Creek has been named many things, but mainly Reedy, Reids, or Reed Creek. Today there are still various names on different maps. Nearly 9000 persons were digging Gold out of the creek in the 1850's. The huge Gold Dredge at Eldorado was still mining the creek for gold in 1954, less than 50 years ago. Today even an absolute amateur can by using a gold pan, find small particles of alluvial gold anywhere along the Creek from the Woolshed Falls to Eldorado. Also found in the Creek today are the following gemstones, agates, amethist, citrine, corundum, diamonds, garnets, jasper, lydionite, petrified wood, quartzites, rock crystal, rubies, sapphires, smoky quartz, tourmalines, topaz and zircon.
Beechworth has accommodation for everyone – hotels, motels, guest-houses, Bed and Breakfasts, hostels, caravan parks and cabins. Quality restaurants, coffee shops and eating places offer excellent l ocal produce and foods to suit all tastes. Our local wineries produce some of the finest reds and whites in the area.
{youtube}wIWFVVKZV8w{/youtube}